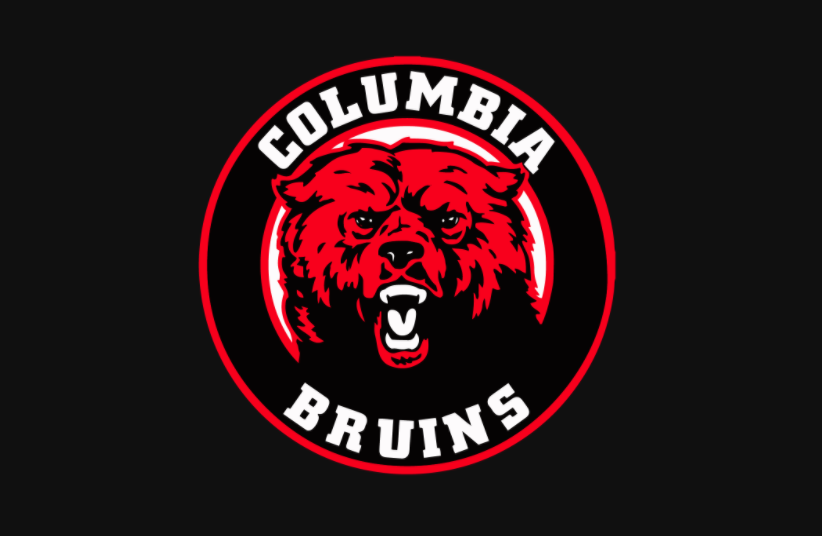 Virtual Ceremony Agenda & Diploma Presentation Ceremony / Agenda de la Ceremonia Virtual & Ceremonia de Presentación de Diplomas
Columbia High School
Wednesday, May 27, 2020
Dear CHS/WSA Families,
It is hard for me to believe we have less than a month left in the 2019-20 school year. Seniors only have a few days left of their senior year. I miss the students, staff, school activities, and even the senior countdown calendar that has always been displayed in A court. I know senior parents will want to know what is happening for graduation. Below, you will find an updated report on the virtual graduation ceremony, the proposed on-stage diploma presentation ceremony, and some odds and ends for the end of the year.
Virtual Ceremony Agenda
Our virtual graduation ceremony will follow the same format as our traditional Columbia High School graduations.
The playing of pomp and circumstance
Students deliver welcome speeches in English and Spanish
Mr. McKee will deliver a speech thanking graduates, staff, parents, friends, and relatives
Student performance number one
A student that is in the top 7% of the CHS graduating class of 2020 will be chosen to speak.
Student Performance number two
Columbia High School and White Salmon Academy slideshows
Mr. Morris will read the names of graduates as their pictures are displayed. If we are able, we will substitute video of students picking up their diplomas
Tassel turn
Cap toss clips
Graduation walkout song to a slideshow of senior group photos
Ceremony Part #2: Graduation Stage Diploma Presentation Ceremony
In Washington's Phased Approach, Klickitat County is in Phase 1. There is a very good chance we will remain in Phase 1 through June. In Phase 1, we cannot have any on-stage diploma presentation ceremony. However, Skamania County is already in Phase 2 and will likely remain so throughout June. In Phase 2, we can have students walk across a stage as long as we follow all of Phase 2 protocols. For the on-stage diploma presentation ceremony, we are attempting to rent the Underwood Community Center, which is in Skamania County. To allow ample time for the ceremony, we will do it over two evenings; Wednesday, June 10, and Thursday, June 11 starting at 5:30 pm. Students would be scheduled by their advisory groups and come to the community center wearing their caps and gowns to walk across the stage and get their diploma cover. Up to three other people will be allowed in the community center to take pictures of their students walking across the stage. However, we can have no more than five people in the community center at one time. We will be filming the students walking across the stage with their diploma covers, which we hope to add to our virtual graduation ceremony.
I would like to thank the senior celebration committee for all their help in making this year special for our seniors. The senior photo banners will soon be going up in downtown White Salmon and Bingen. I would like to thank the PUD and the White Salmon Valley School District for their help in making this project happen. In addition, all seniors will soon have graduation signs put in their yards by high school staff. A big thank you to Harvest Market for donating the signs. Also, each day three seniors are posted on Facebook as part of our Senior Spotlight. Make sure you visit the White Salmon Valley School District Facebook page to see the spotlighted seniors.
Odds and Ends
Seniors may pick up their actual diploma and official transcripts from the CHS main office on June 18th and 19th from 8:00 – 3:00 PM.
We need all Columbia High School lockers cleaned out by Friday, June 26. Anything left in the lockers will be thrown away or given to charity.
Online payments for fines made through Family Access-RevTrak will post directly to a student's account. You can also send a check in the mail to Columbia High School, PO. Box 1339, White Salmon, WA 98672. Office hours are still on an as-needed basis and can vary, but most days, there is someone in the office from 8-12 noon.
We have just installed a drop box outside of Columbia High School's main doors by the office. If dropping off homework or uniforms, make sure to use an envelope or bag and clearly mark who should receive the item and who it is from. Please do not use the drop box to return Chromebooks or things that might break.
Thank you so much for your help and patience during these challenging times. Please feel free to email me if you have any questions.
Sincerely,
Craig McKee
Principal
Columbia High School
White Salmon Academy
craig.mckee@whitesalmonschools.org
Estimadas familias de CHS y WSA,
Es difícil para mí creer que nos queda menos de un mes del año escolar 2019-20. Los alumnos del grado 12 sólo tienen quince días restantes de su último año. Extraño a los estudiantes, a el personal docente, las actividades escolares e incluso el calendario de cuenta regresiva de los alumnos que están por graduarse y que siempre se ha exhibido en la escuela. Sé que los padres de familia de los graduandos querrán saber qué está pasando para la graduación. A continuación, encontrarán un informe actualizado sobre la ceremonia de graduación virtual, la ceremonia de presentación del diplomas en el escenario y algunos asuntos adicionales para el final del año.
Agenda de la Ceremonia Virtual
Nuestra ceremonia virtual de graduación seguirá el mismo formato que nuestras graduaciones tradicionales de Columbia High School.
Cancion de entrada de la Pompa y las Circunstancia.
Los estudiantes pronunciaran discursos de bienvenida en inglés y español.
El Sr. McKee pronunciará un discurso agradeciendo a los graduados, personal docente, padres de familia y/o tutores, amigos y familiares.
Rendimiento estudiantil número uno.
Un estudiante que esté en el 7% superior de la clase de 2020 que se gradúa de CHS será elegido para hablar.
Rendimiento estudiantil número dos
Presentaciones de la Columbia High School y White Salmon Academy
El Sr. Morris leerá los nombres de los graduados a medida que se muestran sus imágenes. Si podemos, sustituiremos el video de los estudiantes recogiendo sus diplomas
Giro de la borla de la gorra (birrete)
Videos de lanzamiento del birrete
Canción de salida de graduación a una presentación de imágenes de fotos grupales
Ceremonia Parte # 2: Etapa de Ceremonia de Presentación de Diplomas
En el enfoque gradual de fases del estado de Washington, el condado de Klickitat se encuentra en la Fase 1. Hay muchas posibilidades de que permanezcamos en la Fase 1 hasta junio. En la Fase 1, no podemos tener ninguna ceremonia de presentación de diploma en el escenario. Sin embargo, el condado de Skamania ya está en la Fase 2 y probablemente lo seguirá estando durante todo junio. En la Fase 2, podemos hacer que los estudiantes caminen a través de un escenario siempre que sigamos todos los protocolos de la Fase 2. Para la ceremonia de presentación del diploma en el escenario, estamos planeando rentar el "Underwood Community Center" que se encuentra en el condado de Skamania. Para tener suficiente tiempo para la ceremonia, lo realizaremos durante dos tardes; Miércoles 10 de Junio y Jueves 11 de Junio comenzando a las 5;30 pm Los estudiantes serán programados por sus clase de Advisory y se presentaran en el centro comunitario con su toga y birrete para caminar por el escenario y obtener su diploma. Se permitirá que hasta otras tres personas tomen fotos de sus estudiantes caminando por el escenario. Sin embargo, no podemos tener más de cinco personas en el centro comunitario al mismo tiempo. Grabaremos a los estudiantes al cruzar el escenario con sus porta diplomas, y esperamos agregar el video a nuestra ceremonia virtual de graduación.
Quisiera agradecer al comité de celebración de graduandos por toda su ayuda para hacer que este año sea especial para nuestros estudiantes. Las banderolas con las fotografías de nuestros graduandos pronto se colocarán en el centro de White Salmon y Bingen. Me gustaría agradecer al PUD y al Distrito Escolar de White Salmon por su ayuda para hacer que este proyecto sea una realidad. Además, todos nuestros graduandos pronto tendrán carteles de graduación colocados al frente de su casa por el personal docente de la escuela. Muchas gracias a Harvest Market por donar los carteles. Además, cada día se publican tres alumnos en Facebook como parte de nuestro Spotlight Senior. Asegúrese de visitar la página de Facebook del Distrito Escolar White Salmon Valley para ver a nuestros alumnos.
Asuntos Adicionales
Las alumnos graduandos podrán recoger su diploma y su transcripción oficial en la oficina principal de CHS los días 18 y 19 de junio de 8:00AM a 3:00 PM.
Necesitamos que limpien todos los casilleros de Columbia High School antes del viernes 26 de junio. Todo lo que quede en los casilleros será desechado o donado a obras de caridad.
Los pagos en línea por multas hechas a través de Family Access-RevTrak se publicarán directamente en la cuenta del estudiante. También puede enviar un cheque por correo a Columbia High School, PO. Box 1339, White Salmon, WA 98672. El horario de atención al público sigue siendo necesario y puede variar, pero la mayoría de los días hay alguien en la oficina de 8:00 AM a 12:00 PM
Acabamos de instalar un buzón fuera de las puertas principales de Columbia High School junto a la oficina. Si dejan la tarea o uniformes, asegúrese de usar un sobre o bolsa y marque claramente quién debe recibir el artículo y de quién es. No utilice el buzón para devolver Chromebooks o cosas que puedan romperse.
Muchas gracias por su ayuda y paciencia durante estos tiempos difíciles. No dude en enviarme un correo electrónico si tienen alguna pregunta.
Sinceramente,
Craig McKee
Director
Escuela Preparatoria Columbia
Academia de White Salmon
craig.mckee@whitesalmonschools.org